Canadian National Winner 2007 Phase II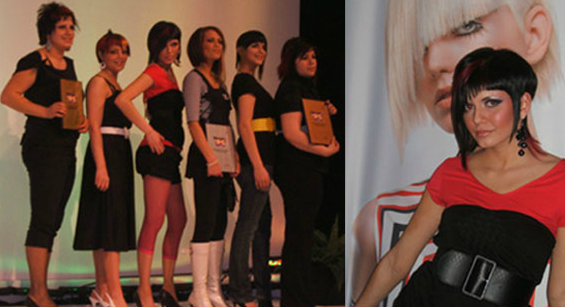 A second place win among competitors across Canada. We raised the standards in competition with a newer, more innovative and challenging look in the cut and color category. The focus of this competition is on the strategically placed color and precision cutting.
Contessa 2006 New Talent Finalist Photography Competition
Ontario Cut & Color Champion 2006
After much hard work, training and preparation, Farah Salon and spa is proud to announce its winning at the ABA (Allied Beauty Association) held at the Metro Toronto Convention Center on April 10th 2006 for the cut and color category. This win, qualifies them for the representation of Ontario for Canadians next April, 2007. On-stage competitions teach the true meaning of hair workmanship and finesse that leads this salon and its stylists to the top.